All our doctors are members of the Humboldt Del-Norte Medical Society and are on staff at St. Joseph Hospital in Eureka and Mad River Hospital in Arcata. Dr. Ho is also on staff at Redwood Memorial Hospital in Fortuna. Our doctors maintain the highest levels of accreditation and pursue ongoing education to provide the best in foot and ankle care.
Dr. Philip Alway graduated from the University of California, Santa Barbara. Also a graduate of CCPM, he moved to Eureka in 2002 after finishing his surgical residency at Kaiser Santa Clara. He is an avid outdoor enthusiast, enjoying fishing, hunting, and many other activities offered by Humboldt County. He is Board Certified, and is the staff podiatrist at the Wound Care and Hyperbaric Medicine Center at Mad River Hospital. Dr. Alway sees patients in Eureka.
Dr. Joseph Breen is a Northern California native and completed his undergraduate work at the University of California, Santa Cruz. Also a graduate of the California College of Podiatric Medicine, he relocated to complete his surgical and orthopedic residencies at the DV AMC in Denver, Colorado.

He then moved to Northern Arizona to provide much needed care to the people of the Navajo Nation as Chinle Service Unit's Chief Podiatric Surgeon and department head. After dedicating over a decade to the Indian Health Service, Dr. Breen joins our group in 2014. He brings with him a diverse and comprehensive skill set adding to the excellence we strive for here at RPG.

He is also an outdoor enthusiast, enjoying backpacking, mountain biking, and many other activities offered here in Humboldt County.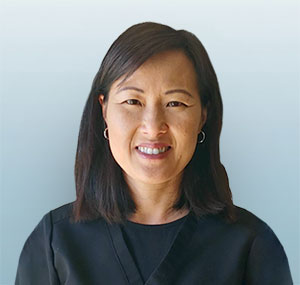 Dr. Tiffany Ho is also a graduate of CCPM. She received her bachelor's degree from the University of California, Los Angeles and finished her surgical residency at Kaiser Sacramento as chief resident. She has two young children and appreciates the organic, natural lifestyle that is part of Humboldt County. She is Board Qualified with the American College of Foot and Ankle Surgeons. Dr. Ho sees patients in Eureka and Fortuna.